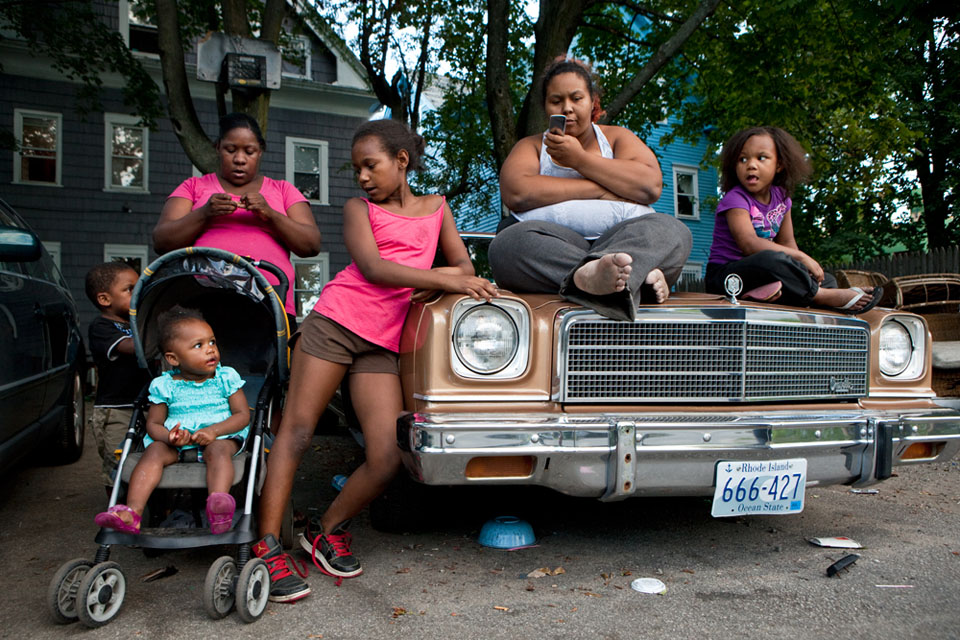 The series was born out of my encounter with Jennifer, a 26-year-old first generation Puerto Rican immigrant. We met in South Providence, Rhode Island, an urban community where a significant number of Afro-Americans and Hispanics live. The rate of unemployment and criminality is particularly high there and a great part of the population lives under the poverty threshold.
Over more than two years, I have documented the daily life of Jennifer who shares a rundown three-room apartment with her Afro-American partner, Tompy, and their four children. Despite the difficult living conditions at the lower end of the social ladder, poverty, and illness, Jennifer remains optimistic and never fails to take care of her children's well being.
While working on the project, I became an integral part of the family's daily life, whom I developed great affection for. The precept of Jennifer's partner "Respect goes a long way" not only provides the title for a short movie, but also describes the relationship between Jennifer's family and myself – a relation based on trust, comprehension and mutual respect.
With this work, I would like to raise awareness regarding individuals who deal with poverty and despair, on a daily basis. I am convinced that photographs, when they are honest and empathetic, play an important role as a manifestation of "social consciousness", capable of affecting the wider public, or at least capable of providing an alternative point of view.