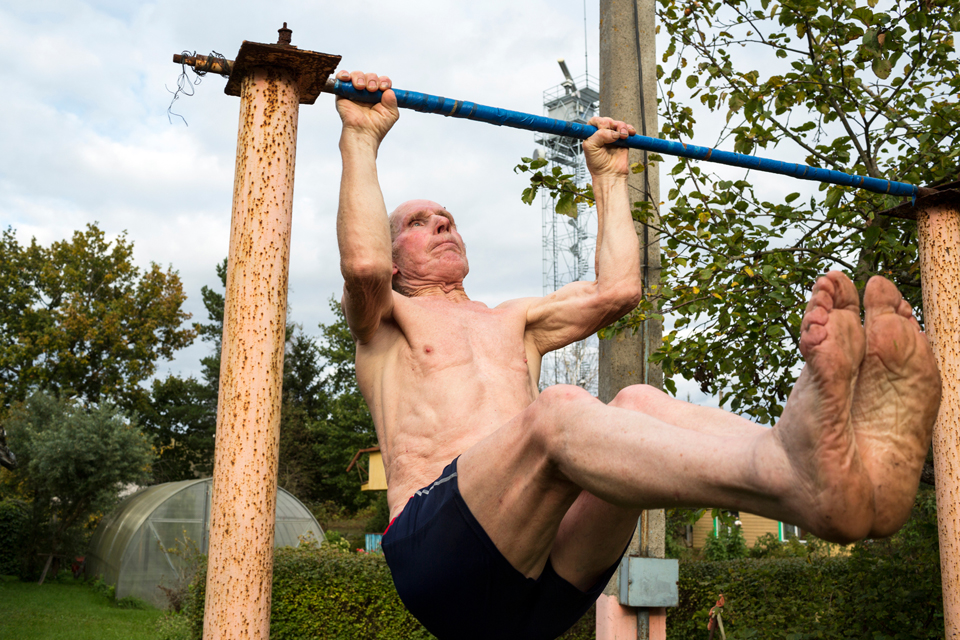 In modern Europe it has taken a long time to overcome and break down borders. This applies not only to state and national borders, but also to the limits of education, infrastructure, the economy and social cohesion. Through globalization and, last but not least, through the massive influence of the Internet, people feel the process of global networking in everyday life. In spite of all these developments, however, borders are very current at present: the latest refugee migration to the peripheries of Europe, the Ukraine conflict and the massive strengthening of right-wing nationalist movements all serve to confirm this.
In the autumn of 2016, and in the search for borders in Tallinn and Narva, Estonia, photographer Louisa Marie Summer documented the linguistic, cultural, social and physical barriers in everyday urban life. Summer's work raises questions about integration and exclusion, as it deals with the visible and the invisible.
Everyday relations between the Russian and Estonian people are not without tensions, especially as a result of political disputes and developments in those two countries. Due to the historical and linguistic background, there appears to be a problem of identification for people living in Estonia. Many of the Russian-speaking Estonians feel themselves to be Russians; others are born in Russia but identify as Estonian, and yet others feel as if they belong to both countries. The perceived identity is cross-border and thus the assignment often difficult.
Since 1991 several ten thousand of Russian-speaking stateless persons or "non-citizens" live with a 'gray pass' in Estonia. They settled there during the time of the USSR and today they have neither Russian nor Estonian citizenship. In the border town of Narva, the easternmost city of Estonia, with a Russian-speaking majority of about 90%, Estonian independence led to violent upheavals after the disintegration of the Soviet Union.
In fact, the area in and around Narva is characterized by Russian culture with Russian television and Russian everyday language. But the effects of the Soviet occupation cannot be overlooked in Tallinn as well. Thus, old borders such as the military restricted zone along the coastline are still visible in the cityscape.