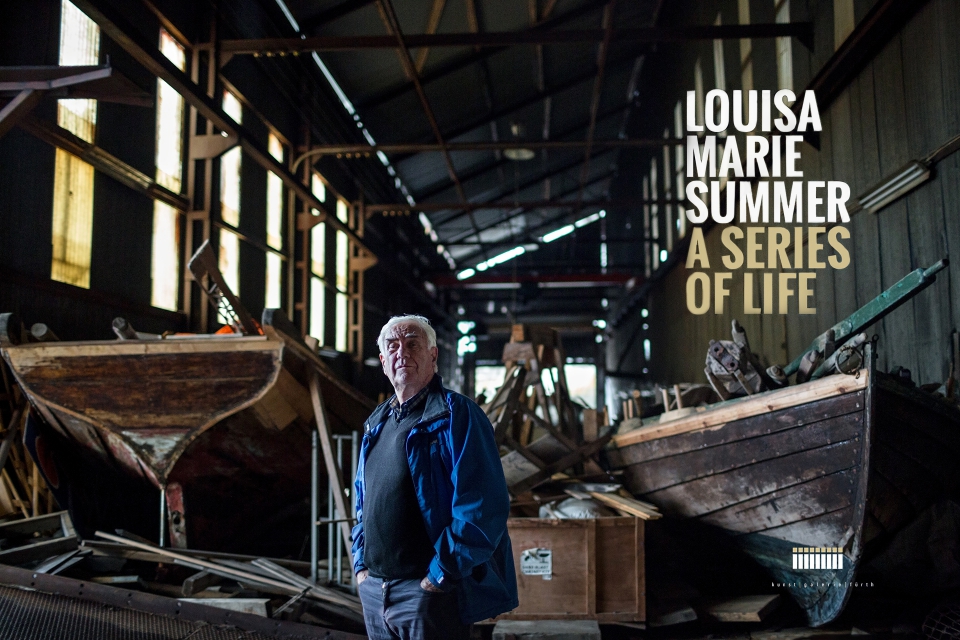 2019/03/05
|
Opening "Louisa Marie Summer – A Series of Life" March 08, 2019, 7pm at Kunst Galerie Fürth
I am very pleased to present the solo exhibition "Louisa Marie Summer – A Series of Life" at Kunst Galerie Fürthfrom March 09 to April 21, 2019. The opening is on March 08, 2019 at 7pm; The curator and I will be present. 
The main focus of the works is the series "Halsnøy Island", created on the island of the same name in the southwest of Norway. In this natural, idyllic place, people seem to live in harmony with their surroundings, families have often lived on the island for generations and there is a strong feeling of community. Numerous stories, myths and secrets surround this place where time seems to stand still. The portraits of the islanders and their everyday lives reflect this state.
Two works focus on the subject of women: "Behind the Veil", a look into the lives of women in today's Doha (Qatar), and "Frauenbilder" which explores the diversity of women in contemporary Ankara (Turkey).
In "Behind the Veil" we see nuanced individual stories set against larger western narratives of the "orient." The focus is on emancipation, that is, breaking out of repressive societal expectations controlled from top to bottom.
The series "Frauenbilder" is also characterized by departure as a search for identity. It describes different concepts of femininity in contemporary Ankara and is a continuation of "Behind the Veil." These images of women are supplemented and contrasted by photographs of male guest workers in Doha, who live on the margins of society in the rich desert city, socially excluded and banished to Msheireb, the old town of Doha.
*****


The exhibition will be accompanied by a free brochure with images by Louisa Marie Summer and a text by Andreas Backoefer. 


A Series of Life 


Kunst Galerie Fürth 
Königsplatz 1,90762 Fürth
Telefon 0911 974 1690
info@kunst-galerie-fuerth.de
www.kunst-galerie-fuerth.de
Opening - March 08, 2019 at 7pm   
Exhibition - March 09  -  April 21, 2019 
Guided tours: 
Tuesday, March 12,2019, 2pm 
Art on Tuesday - Too old for young art?
Sunday, March 17,2019, 11am
Sunday, March 24,2019, 11am 
Friday, April 05, 2019, 3pm 
Sunday, April 14, 2019, 4pm
"I see it this way..." by art patron Karen Köhler
Thursday, April 18, 6pm